20 x 20 High Peak Frame Tent (Cross-Cable System)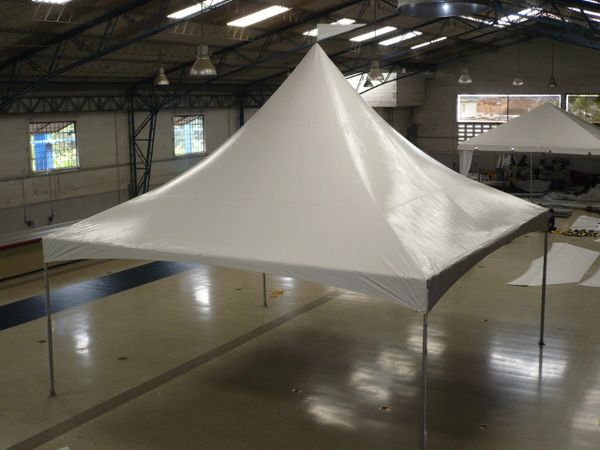 20 x 20 High Peak Frame Tent (Cross-Cable System)
Carpa Supply's Cross-Cable High-Peak Frame Tent was created with strength and a sleek design. Its elegant curves and impressive peaks are similar to our other high peaked tents, which were designed for stability through repeated installations and enduring use. Our double-valance and top tensioning ratchet system keeps the cover uniformly tensioned and free of wrinkles. 
 

Benefits 
Available in 10', 15', and 20' widths 
Fewer parts than traditional frame tents for quicker installations




"Double Valance" for ease of sidewall and gutter installation




Illusion of a much larger tent




No tools needed for assembly


 Interchangeable parts between sizes.  

 
 
No more than four uprights in any of our three available sizes (Twin-Tubes on all 4 perimeter sidebars)


 A slightly higher than average industry standard pitch with a double valance for ease of hanging walls and gutters


 18 oz. white laminated blockout vinyl covers (also available in many colors and digitally printed options)


 Center mast has up to a 7-inch adjustability and a brass wheel in the base for ease of erecting




Galvanized steel welded fittings




An upright base with up to a 6-inch adjustability and a 1⅛" hole for an additional anchoring option to be used in conjunction with standard anchoring and guying requirements


 1/4" white vinyl-coated cables




Top tensioning system using 1" ratchets with vinyl covers (1 inch tensioning ratchets are included in price)