Greenhouse Ventilation / Heat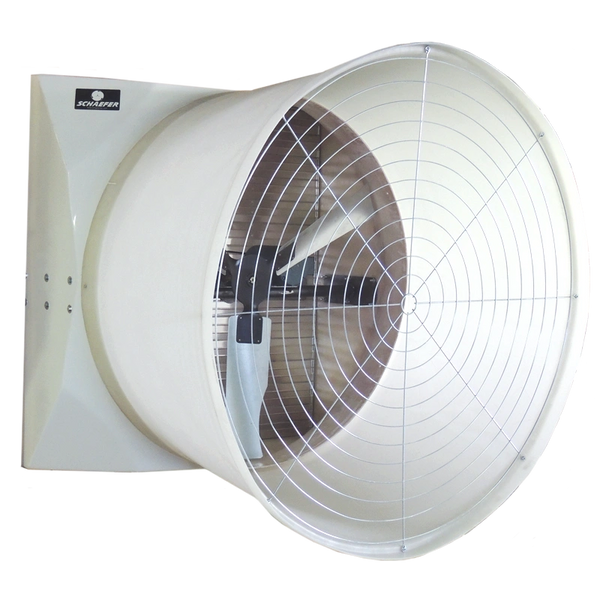 Greenhouse Ventilation / Heat
(Click On Blue Arrow Below)



Note: This particular web-page is only for reference; it is not for ordering or buying. Do not click on

 

"Add to Cart"

 

since it will be invalid.
Carpa Supply offers ventilation and heating products by Schaefer to meet your greenhouse needs. Please call for pricing.


Ventilation systems for optimum greenhouse growing environment
The ventilation system within any greenhouse plays a pivotal role in plant health and crop production. Not only are ventilation systems vital to maintaining environmental conditions but they also directly influence a plant's ability to perform photosynthesis, uptake essential elements and complete pollination. Maintain plant health with the proper Schaefer circulation and exhaust systems offered by Carpa Supply.
We offer a complete line of controls, automated inlets and outlets, circulation fans, and evaporative coolers that circulate, exhaust, and draw in air. These systems are built to handle greenhouse moisture exposure and regular cleanings, while at the same time, providing superior performance and increasing durability. The pictures above show some of our top selling greenhouse ventilation systems.
Controls -  allow dairymen, greenhouse operators, plant managers and others to control fans and heaters to optimize thermal comfort in their facilities.
Blowers and In-Line Duct Fans - We've got your greenhouse ventilation needs covered down to the in-line duct fans for moving air from building to building and shaded pole inflation blowers for polyethylene greenhouses.
Fixed Mount Circulation Fans - Unrivaled in the market, our fixed mounted circulation fans are engineered to produce greater air movement and superior cooling no matter the application at noise levels quieter than conversational voice.
Inlets - we offer many types and sizes of air intakes and roof vents for the agriculture, horticulture and industrial industries. Use them to ease fresh air into rooms and buildings at your desired rate. Ideal for slower exchange rates and providing make up air to exhaust fans.
Large Exhaust Fans - Ideal solution for greenhouse air exchange and cooling needs requiring quiet durable fans as well as for warehouses and equipment shops needing to exhaust high volumes of air.
Small Exhaust Fans - Need to move some air, but a full sized exhaust fan is too much. We also offer exhaust fans available in sizes of 9" to 24". These fans are designed for thin walled, modest sized facilities, including greenhouses, garages and workshops.
Misting Fans - Keep cool when temperatures rise with our misting fan offerings. Mist systems cool using the natural phenomenon of evaporative cooling to economically reduce air temperature. Convenient and user friendly, they are the perfect solution for cooling work areas, first responders, patios, athletes and more.
Portable Circulation Fans - These premium quality portable circulation fans are OSHA compliant and are designed with heavy duty mounts to last many years and deliver quiet, powerful, efficient and long lasting air movement. Use these rugged portable fans in warehouses, work areas, loading docks, greenhouses, farms, and other locations where quality matters.
Portable Evaporative Coolers - WayCool® and Pro-Kool® portable evaporative coolers reduce air temperature in your warehouse, outdoor events and hard to cool areas by as much as 30°F at a fraction of the cost of A/C. They are environmentally friendly and can be used indoors and outdoors.
Shutters - Shutters control and improve air flow in a single direction and are used to direct air flow to building inlets and exhaust fans.