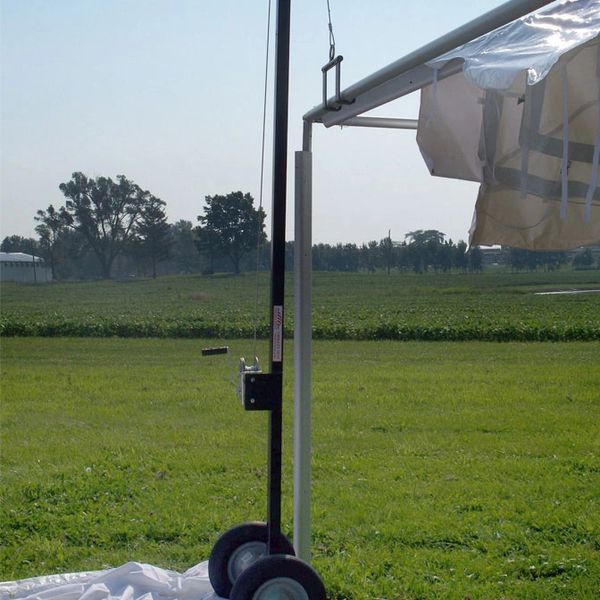 Frame Tent Jack Sale
Carpa Supply's Frame Tent Jack will increase your labor efficiency, reduce labor costs, and negate any chance of accidents by providing a safe, easy, and effective means of lifting frame tent tubing. The 12' (3.7 m) Frame Tent Jack is used to lift the frame tent and keep it lofted hands-free while installers insert the legs. The attached hook works best with tents that have 2" (50.8 mm) diameter tubing. The base of the jack has mounted loops for inserting tent stakes, which increases the jack's stability (tent stakes sold separately).
To use, position the tent jack near a fitting, as this prevents damaged tubing. Loop the jack's hook around the perimeter tubing of the tent, turning the crank handle on the jack to lift the frame.
Reduces labor on frame tent installation
Holds the frame aloft while legs are inserted
Cable & wench system for raising and lowering frame.
Special "hook" design fits perfectly around perimeter of frame
Larger tires for easy transport
Base accepts standard 1" (25.4 mm) stakes to increase stability during use
Height is 12' (3.7 m)