*Aluminum 2 inch O.D. Leg Insert (For Adjustable-Leg Set-Up on 30 Ft. to 60 Ft. Wide tents) - Click on Pictures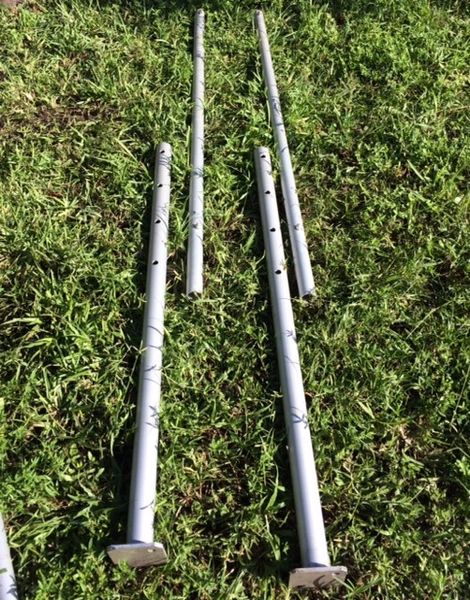 *Aluminum 2 inch O.D. Leg Insert (For Adjustable-Leg Set-Up on 30 Ft. to 60 Ft. Wide tents) - Click on Pictures


2 inch O.D.

anodized aluminum leg insert tubing (7 Ft. long)

is required for frame tent sizes that are greater than 20 Ft. wide. For example, 30, 40 and 50 Ft. wide tents use this size and type of leg inserts.
When used together with the 1-3/4 inch O.D. aluminum leg-bottom with welded-on base-plate (leg bottom is also sold separately), this insert tubing allows the frame to be adjusted
 anywhere from 7 Ft. High up to 10 Ft. High  
Note:  Above price includes only the "aluminum leg insert tubing" part of the green sketch picture. If you need the entire complete adjustable leg which includes the leg-insert tubing with the leg-bottom you may order it also (refer to that price in the frame fittings and accessories category
 We really would like for you to try our products and appreciate an opportunity to do business with you!