*20-Pack of 2 Inch x 15 Ft. Extra-Long Heavy-Duty White Polyester Tent Ratchet Straps (USA-Made 915 Lb. Assembly WLL) w/ D-Ring and S-Hook (1.5 Ft. long ratchet-end with 13.5 Ft. Strap-end)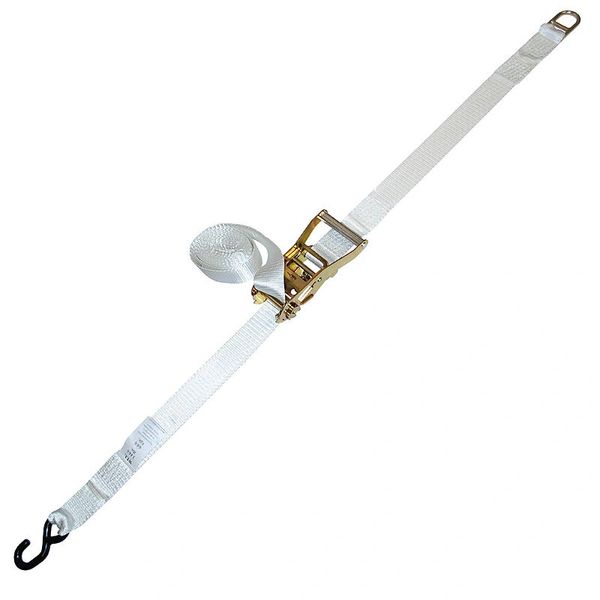 *20-Pack of 2 Inch x 15 Ft. Extra-Long Heavy-Duty White Polyester Tent Ratchet Straps (USA-Made 915 Lb. Assembly WLL) w/ D-Ring and S-Hook (1.5 Ft. long ratchet-end with 13.5 Ft. Strap-end)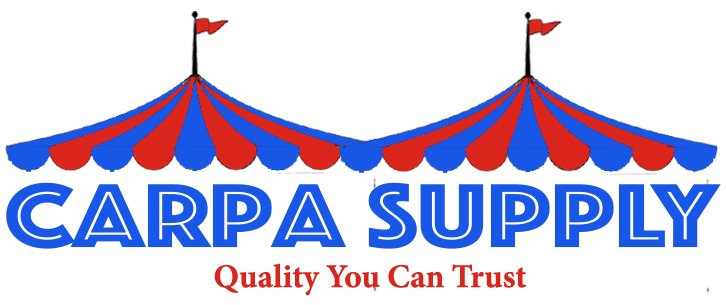 (Click on Blue Arrow Below)

1.  20-Pack of 2 Inch Extra-Long Heavy-Duty White Polyester Tent Ratchet Straps offered by Carpa Supply (Made in the USA) are very strong and are built to stand up to the rigorous conditions encountered in the commercial tent industry. This high quality ratchet strap contains One- D-Ring on the short end of the strap (1.5 Ft.) and One- S-Hook on the long 13.5 Foot end of the strap.  
S-Hook 3,000# Breaking Strength
* D-Ring 6,500# Breaking Strength
* Ratchet 11,000# Breaking Strength
* Webbing 12,000# Breaking Strength
* Assembly 915# Working Load Limit

2. Additional discount for first-time customers.
3. Special House discount for all customer - combined - orders exceeding $10,000, excluding tax.
4. Please contact us by e-mail for additional discounts, mentioned above, if your order meets the criteria
We really would like for you to try our products and appreciate an opportunity to do business with you!