*****16' x 16' Welding Booth SuperSale (Single Tube Aluminum)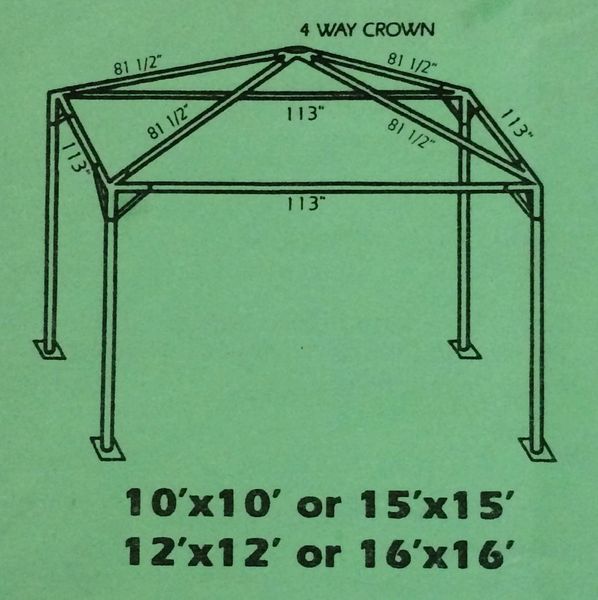 *****16' x 16' Welding Booth SuperSale (Single Tube Aluminum)
Above price includes two U.V. resistant and flame retardant clear transparent sidewall panels for 2 sides of the booth (customer can select additional sidewall panels and preferred sidewall panel height of either 7 or 8 feet as options), the 

anodized aluminum welding booth frame 

(similar to that shown in the green sketch but with a 16' x 16' configuration) which comes with 1-3/4 inch O.D. aluminum tubing with 1/8 inch wall thickness, four 

aluminum adjustable legs (6-1/2 Ft. to 8 Ft. high as a standard,

 and all other required 

aluminum frame fittings

  (fittings are 2 inch O.D. aluminum with 1/8 inch wall thickness). As an additional option a clear vinyl U.V. resistant and flame retardant vinyl top may also be added to the booth (see options).
Safety Precaution: If a top will be used on the welding booth, then a minimum of one to two sides of the booth should remain open without sidewalls to prevent the accumulation of hazardous fumes inside of the booth.  As an alternative, if all four sides of the booth must be covered, then Carpa Supply can custom manufacture clear transparent walls containing black or white fire retardant mesh windows to permit fume venting.